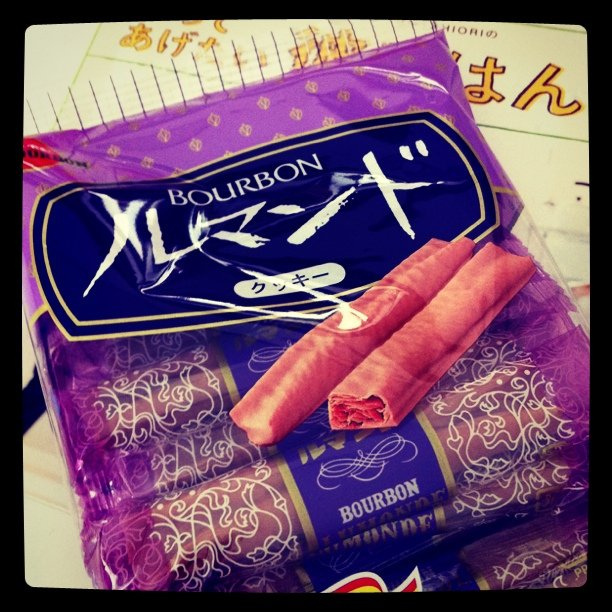 No. 5 LOTTE Koyuki (hard candy)
Koyuki has been long popular since the candy first started sales. The popularity stems from girls, who love the cute packaging. It's a great balance between the sweet-and-sour tasting hard candy and the Koyuki girlish image of the packaging.
No. 4 LOTTE Calvados
Calvados are chocolate liqueurs. This chocolate snack contains a lot of apple liqueur and may be for you if you're looking for snacks that are slightly more "grown-up."
No. 3 BOURBON Rumando
The Rumando is a crispy crepe-style cookie. The layered baked cookie has a very light, airy texture.
It is highly recommended when you have tea time.
No. 2 Calbee Jagariko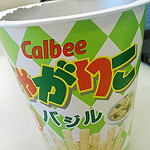 It is widely available in super markets and convenience stores. Jagariko provides you an interesting hard texture.
There are many flavors of this potato chip, ranging from salad flavor to cheese flavor, but the draw in this snack is the potato flavor. It is a must for people who love crisps and potato chips.
The Jagariko might be a great snack to pair with beers, and it's perfectly portable in its little cup.
No. 1 Fujiya County Ma'am
From children to the elderly, this cookie is very popular. The cookie has a very soft texture and not too sweet, great for all ages.
They are not shaped in a perfect circle but varied to look homemade and delicious.
They've released many flavors, such as vanilla, cocoa, green tea, strawberry, cheese and black pepper. The soft texture makes it easy to eat and is appreciated by young kids and elderly people.
Limited-time flavors, for example Christmas, is now on sale. Keep your eyes open for them!
Amazing Japanese sweets↓
Photo by Takahiro Okuno,Yamanecoan,Kenta Arano