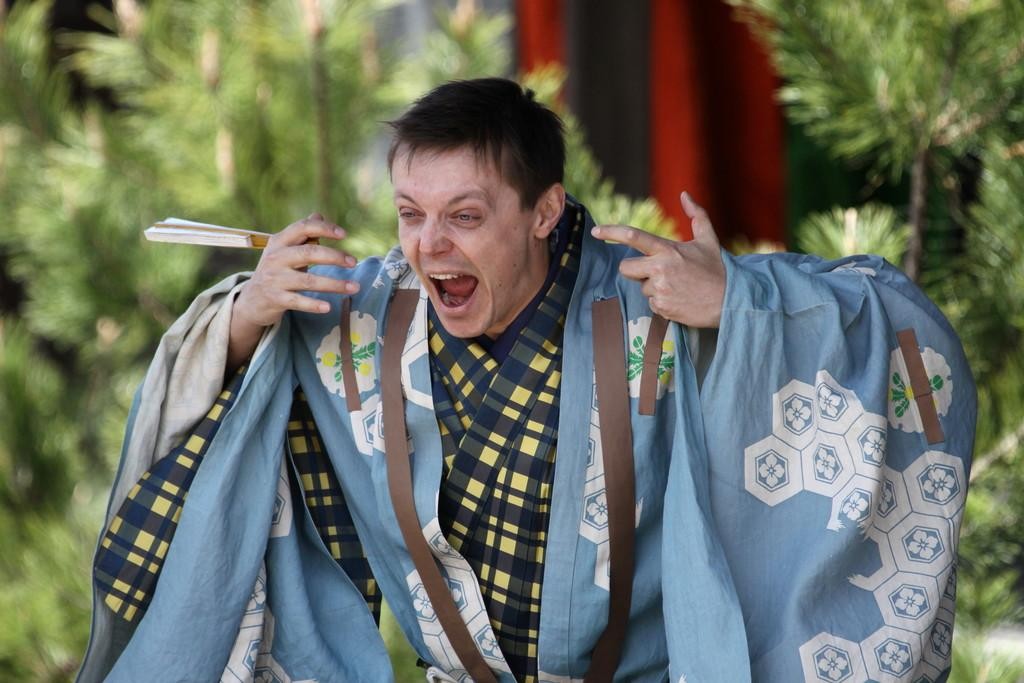 Japan has a lot of old traditions.
Traditional arts, traditional techniques, folk craft …
However, the number of people preserving these traditions has been decreasing over time.
Meanwhile, there are many overseas nationals dedicating their lives in preserving these Japanese traditions!
Here we introduce the expatriates who have mastered their respective form of traditional art and are working to spread the heritage to the world.
■Hybl Ondrej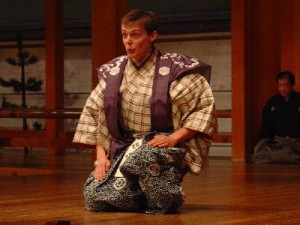 A Noh comedian.
At 17 he discovered Noh comedy while pursuing interests in pantomime.
He learned in the Okura school of Noh comedy in Kyoto.
The comedic timing of Noh is very difficult to deliver in Japanese. But his lines are perfect!
He is fluent in Japanese and wears a kimono well too!
He accompanied Sengoro Shigeyama's Okura style Noh tour through France in 2006 as coordinator.
■Diane Kichi-jitsu
A comedic story teller in the art of Rakugo.
After having worked as a graphic designer in London, she backpacked through 20 countries in two years.
She visited Japan for the first time in 1990 and ended up staying for 18 years.
She is a talented street performer with various skills that include being a balloon artist, etc.
■Katsura Sunshine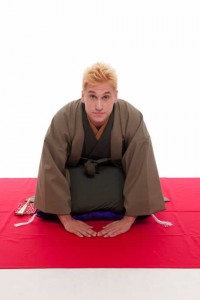 A comedic story teller in the art of Rakugo.
He arrived in 1990 with an interest in Noh and traditional comedic arts of Japan.
Originally from Toronto, he had worked as a screen writer.
He apprenticed himself to Sanshi Katsura and worked up the industry, and received the stage name, Katsura Sunshine, seven years ago.
Watch his performances on YouTube!
■Curtiss Patterson
A koto player.
He discovered koto while attending Cornell University and arrived in Japan in 1986.
He learned the foundations of Ikuta style, and he currently acts as a lecturer.
For ten years, he performs the koto throughout the country.
■Silvain Guignard
A biwa player.
He is called the blue-eyed lute player.
He is a researcher of medieval European music and is a Chopin expert.
He became interested in folk music while at Zurich University, and discovered biwa while visiting Japan.
He learned under Yamasaki Sho-sui, who is considered a living national treasure.
■Rogiler Uitenboogaart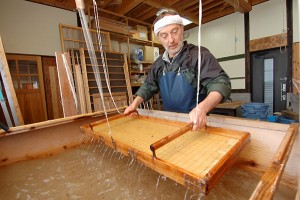 A Washi artist.
He discovered Washi while in his native Netherlands and arrived in Japan in 1980.
He set up a home base in Kochi and delved into becoming a Japanese paper craftsman.
He continues to convey the charm of the Japanese paper in a mom-and-pop studio "Kamikoya."
■Brian Whitehead.
An indigo dye craftsman.
He left Canada in his 20's and traveled around Asia and Europe, finally arriving in Japan in 1989.
In Fujino, he learned of vegetable dyes and silkworm, textiles.
He crafts the entire textile, from raw material to weaving.
■Belouazani Lakhdar
A soba craftsman.
The owner of soba restaurant, "Kabura-an."
He opened his own restaurant after having worked in Asakusa for approximately four years.
It is well-known even among soba connoisseurs.
■Yuan Craig
A ceramic artist.
He came to Japan appealed by the culture where "food interacts with the dishware."
He became independent in 1992 and built his own kiln studio in 1994.
His ceramic art is specific to tableware and pursues "functional beauty."
■Bjom Heiberg
The storekeeper of a store specializing in kitchen knives.
He runs the store, "TOWER KNIVES OSAKA" in Osaka.
He is an advocate of the kitchen knife craftsmen of Sakai city and promotes their work to many people abroad.
■Karolina Krystyna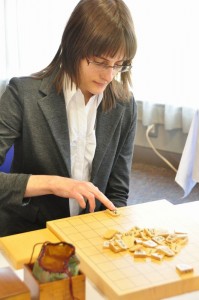 A shogi master.
She qualified as a third level shogi player under Japanese Shogi Federation standards.
If she participates in female shogi tournaments and meets certain criteria, she will become the first non-Japanese shogi player.
There are many others …
For instance, there have been many foreign sumo wrestlers, and many foreigners apprenticed to a bonsai craftsman.
We look forward to more people in the world learning about Japanese tradition through the hard work of dedicated people like these!
Photo by こうち森のささやき、趣味人倶楽部、日本吉、e-nikka、RICOH