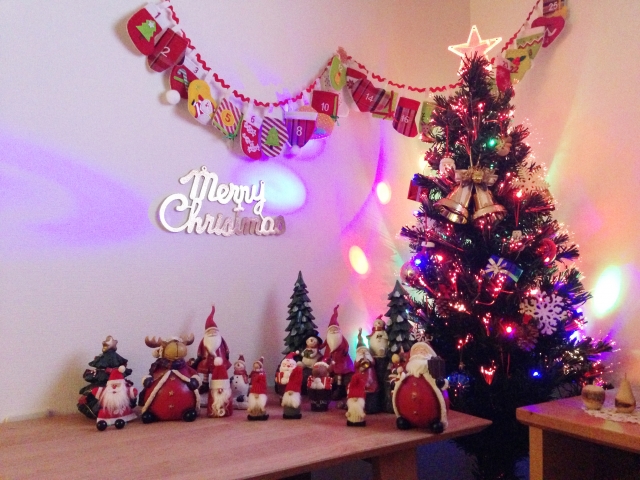 December 25 is Christmas – the day commemorating the birth of Jesus Christ. For a lot of Christians in the US and Europe, it is a very big year-end event. It is a special day for Japanese, too. But most Japanese people seem to enjoy the day just by having a meal or exchanging presents with their families, boyfriends, or girlfriends.
Christmas was introduced in Japan about 450 years ago. But Christmas in Japan is celebrated differently than in the US and Europe. These are typical ways Japanese people spend the day.
☆How is Japanese Christmas?
Since early November, the streets are decorated with Christmas illuminations and ornaments. Christmas songs are played everywhere. Various gift ideas and Christmas cakes are displayed in storefronts. Japanese people often gift expensive presents and host dinner parties on Christmas.
Many families in the US and Europe spend Christmas attending mass at church or having a meal with their families. Meanwhile the Japanese spend this special day instead with a boyfriend or a girlfriend. Though Christmas is typically celebrated on December 25, in Japan the busiest day is Christmas Eve. A lot of happy couples are seen all over the town the night of Christmas Eve. The couples spend the romantic night seeing Christmas illuminations, having dinner at nice restaurants, or exchanging presents. Family time instead is reserved for New Year's Day.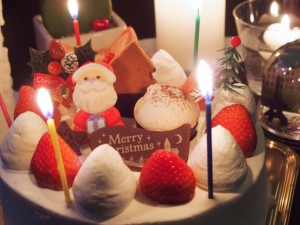 ☆Christmas foods in Japan
Generally Japanese people don't eat turkey but chicken on Christmas. Roasted chicken or deep-fried chicken is very popular. KFC fast food restaurants become full of orders before Christmas and a lot of people stand in line in front of the shops. This may seem strange for Americans and Europeans.
After dinner, Japanese people usually eat decorated strawberry short cakes with whipped cream.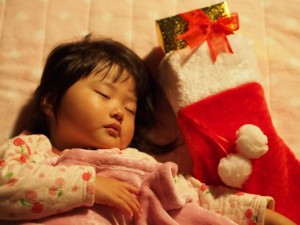 ☆How about Santa Claus?
Of course Santa Claus comes to Japanese children's houses! But Japanese children usually get one present each, though American and European children usually get two or three presents each. It may seem to be a pity, but Japanese children will get otoshidama (a New Year's present of money) soon!
↓Let's study Japanese Christmas!↓

Photo by kumasan, APRISM, myumyu