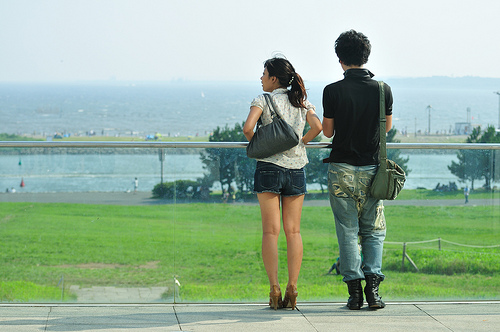 There are a lot of attractive places in Tokyo. New places gain popularity each year attracting many people from all over Japan.
Here we introduce 5 romantic places ideal for dates in Tokyo!
○5. Tokyo Midtown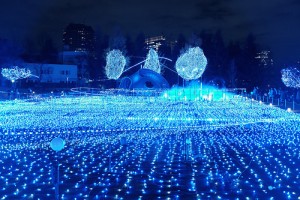 Tokyo Midtown was built in 2007, in Roppongi. It is a new complex that consists of six buildings, designed with ample nature. There are three zones. The first is the Galleria, a 150m shopping center. The second is the Plaza, that houses unique shops. The last is the Garden that features nature. There are also a tower that includes office space and a hotel, and the Suntory Museum of Art. You can spend all day there, enjoying hobbies, shopping, and dining! During winter, Midtown is illuminated with beautiful LED lights – many couples come to see the dreamy and romantic light.
○4. Inokashira Park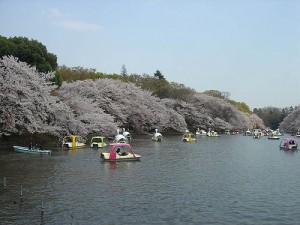 It will only take five minutes to get to Inokashira Park from Kichijoji Station. Though it is very close to the center of Tokyo, it is abundant with nature. You can relax there by walking, having lunch, and rowing a boat in the pond. In the spring, you can enjoy the beautiful cherry blossoms!
○3. Ooedo-Onsen-Monogatari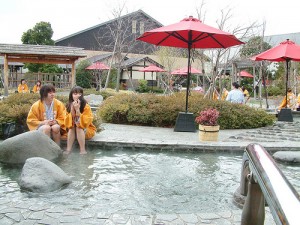 Ooedo-Onsen-Monogatari is located in Odaiba. It is a bath house that recreates an old town from the Edo period. You can make a day trip or stay overnight. It is open until 9 a.m. You will walk away refreshed – take a footbath in your yukata with your girlfriend or boyfriend, walk on Edo street through food stalls, and dine at some great restaurants!
○2. Kasai Rinkai Park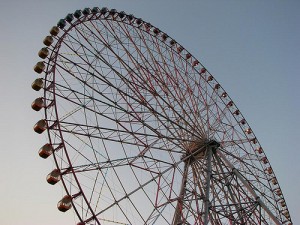 Kasai Rinkai Park is a large park located in Kasai, Edogawa-ku. It faces the sea. It is home to the largest ferris wheel in Japan that revolves in 17 minutes. It is lit up romantically at night. There is also an artificial beach and an aquarium popular with couples!
○1. Odaiba Kaihin Park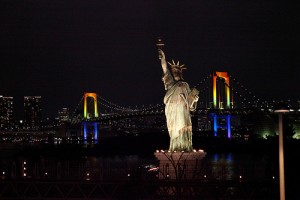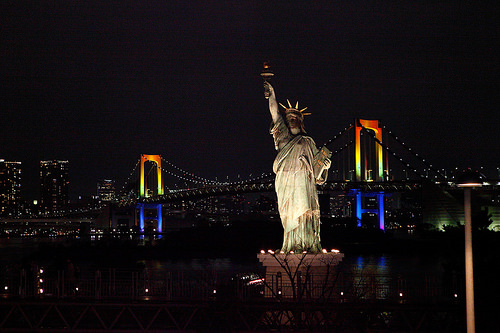 Odaiba Kaihin Park includes a beautiful artificial beach facing Tokyo Bay. It is the most popular date spot in Odaiba already popular with couples. It is the best at night. Nothing is more romantic than seeing the Rainbow Bridge lit up against the sound of the sea! There are also shopping malls – Venus Fort and Diver City – where you can enjoy shopping and eating. The TOKYO JOYPOLIS is another option where you can enjoy the Daikanransha (a 115-metre Ferris wheel) and amusement park!
Be sure to visit when you come to Tokyo!
Photo by ajari, Zengame, yukishana, MiNe, f59t8y