Have you ever felt that the big metropolis Tokyo is lacking in nature? In reality, Tokyo has large parks and gardens that make it easy to access nature.
Even Shinjuku in central Tokyo has a green oasis, Shinjuku Gyoen National Park. It's the largest garden in Shinjuku and a popular sightseeing location. Because it is the largest open space area in Shinjuku, you can make a full-day excursion of the park.
Shinjuku Gyoen National Park is a garden park managed by Ministry of the Environment, between Shinjuku and Shibuya wards. The park is home to a varietal of plants, and picnic and sports are a popular pastime at the park. All generations can have fun in the natural setting.
Shinjuku Gyoen was created as a park for the Imperial Family in 1906 on the former site of the residence of Lord Naito.  After World War II the park became a national park and is loved by many.
Here are some statistics:
・58.3 ha(144 acres) in size
・a circumference of 3.5 km
The park features a French style garden lined by sycamore trees, as well as a Japanese landscaped garden. Overseas visitors are sure to enjoy them. In spring, cherry blossoms bloom attracting many hanami viewers.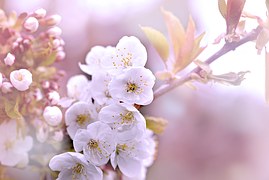 Hours:
9:00~16:00 (16:30close)
Greenhouse    9:30~15:30(16:00close)
Dining hall    9:00~16:00
Tea room   10:00~16:00(sometimes closed for certain reasons)
Information center (Art gallery)9:00~16:30
Walking course   9:00~16:30
Closed Every Monday (next day in the case that Monday is holiday), New year holiday (December 29th-January 3rd)
*Mondays are open during the period March 25th-April 24th/November 1st-15th
Entrance fee
Adult (15years old plus) 200yen
Elementary and middle school children (7-14years old) 50yen
Children under 6years old free
*group more than 30persons can get discounted (adults 150yen 7-14years children 25yen) No need to write applications before the arrival.
Yearly entrance pass is also in sale!
[map addr="新宿御苑" width="600px" height="400px"]
Photo by hover_opacity,Pezibear,JamesDeMers