Nakano Broadway | Home to the Otaku subculture! Check out this retro shopping center
Nakano Broadway | Home to the Otaku subculture! Check out this retro shopping center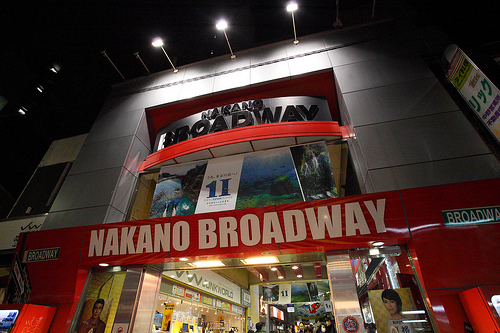 Have you ever heard of Otaku? Otaku are people who are more absorbed with certain interests way more than regular people. In English, people refer to them as geeks. Akihabara is known to be the stomping grounds of otaku, but there is another popular location: Nakano Broadway. What kind of place is Nakano Broadway and why is it called the sacred ground for the otaku subculture?
Nakano Broadway is a shopping center located at the north exit of Nakano station in Nakano ku, Tokyo. The building consists of three floors underground and ten floors above ground. Various shops line the three basement floors and the ground to 3rd floors. The rest of the upper floors are condominiums. For about 50 years since it opened in 1966, it has been loved by residents as the symbol of Nakano. The shops housed there are grocery stores, clothing stores, minimarts, restaurants, book stores, various clinics, and so on. Even if you have nothing to buy, you will enjoy just browsing through these various shops.
Then why is it called the sacred ground for otaku and subculture? It's because there are wide range of specialty shops for animated films, cartoons, and subculture. There are a lot of animated films related shops in Akihabara, on the contrary, there are specifically shops selling nostalgic goods like secondhand books, premium toys and so on there.
These are the recommended shops in Nakano Broadway should you visit!
〇Mandarake
Said to be the most popular shop in Nakano Broadway, this is a specialty shop for otaku and hobby enthusiasts. They sell goods in conditions from new to rare for various hobbies like secondhand comic books, toys, figurines, records, and so forth. In Nakano Broadway, there are as much as 17 Mandarake shops specialized in various fields. They are worth seeing!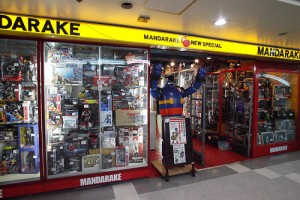 〇HARUYA BOOK STORES, INC.
A large book store that has been housed in Nakano Broadway for 47 years. They carry various magazine publications, books, and popular comic books. At the adjacent Style-F shop, they sell beautiful and functional stationery and sundries.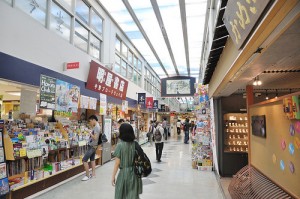 〇FUJIYA AVIC
This is a specialty shop selling audiovisual equipment. There are four shops in Nakano Broadway specializing in each different field. They carry a wide breadth of items such as headphones, home theaters, events equipment, and audio visuals like cameras and video camearas.
There are lots of other shops in Nakano Broadway and you will not be bored all day there. Be sure to check it out!
↓ ↓ ↓
中野ブロードウェイ公式HP
[map addr="中野ブロードウェイ" width="600px" height="400px"]
Photo by MiNe, yoppy