The 5 MUST-SEE Places in Kyoto!
The 5 MUST-SEE Places in Kyoto!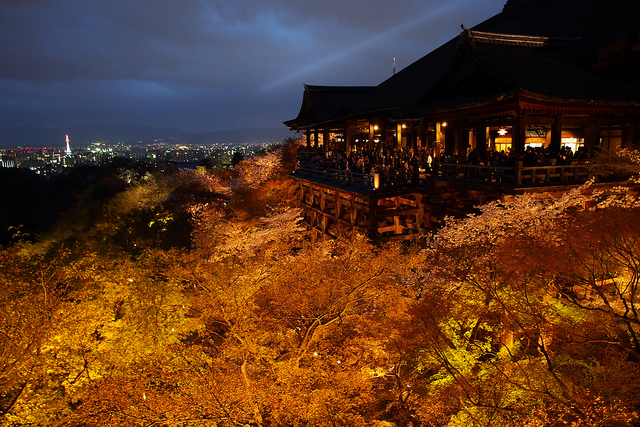 ・No. 5 Ginkaku-ji
Ginkakuji is located in Sakyo Ward Kyoto, officially named Jisho-ji. The Buddhist temple is of the Rinzai sect of the Shokoku-ji school, and its name comes from the silver pavilion within the temple grounds. It is a great garden that represents Higashiyama culture and popular for its calm relaxed atmosphere.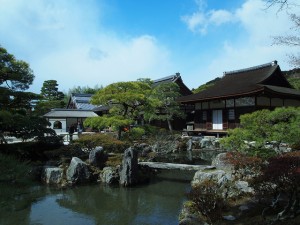 ・No. 4 Nijo Castle
The castle has existed from the Edo period in Nijocho Nakagyo Ward, Kyoto. It was used to house the Kyoto prefectural office and the emperor's imperial villa.
The whole castle is registered as not only a national historic site but also a UNESCO World Heritage Site consisting of Historic Monuments of Ancient Kyoto.
The location was the setting for the installment and the dissolution of the Edo government.
The garden is comprised of a pond and a two-tiered waterfall.
・No. 3 Arashiyama
The mountain is in Ukyo Ward, Kyoto. It's also famous for cherry blossoms and autumn leaves. Head there in the spring and fall to fully enjoy the floral landscape and/or foliage.
・No. 2 Kinkaku-ji
Kinkakuji was built in the middle of Edo period.
-What do you see in Kinkaku-ji?-
・Ginga Springs…it's said that Yoshimitsu Ashikaga used the water to serve tea.
・Garden…Its center is a pond reflecting the Kinkaku (gold pavilion). It is designated as a National Special Historic Site.
・No. 1 Kiyomizu-dera
Almost everyone associates Kyoto with this temple. It's a historical temple located in Otowa-san of the Higashiyama area of Kyoto.
The site to see there is the main hall with an 18m tall stage.
From the stage, you can see an impressive view of Kyoto.
Kiyomizu-dera is in middle of Mt. Otowa, a 1km walk up Todaiji street. This slope, called Kiyomizu-zaka, is full of shops. Souvenirs unique to Kyoto are sold there – like Yatsuhashi and Japanese pickles.

Photo by Kentaro Ohno,othree