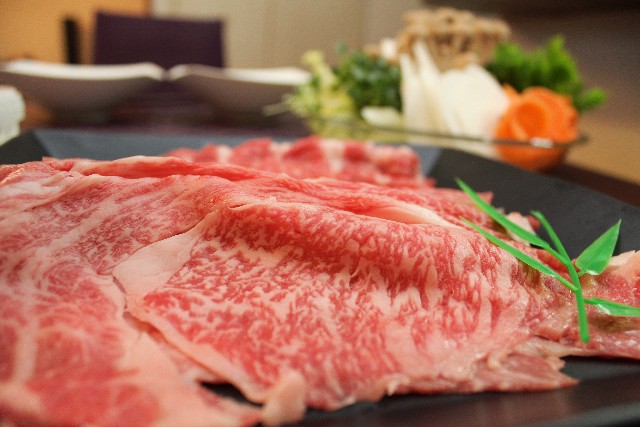 Have you ever eaten Japanese food? Japanese food has become very popular overseas. Japanese food looks beautiful while being fresh and healthy.
So what are the most popular Japanese food items for tourists? Let us countdown from number 5!
○5. Tempura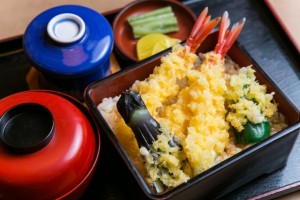 Tempura is the most famous Japanese food. There are many tempura restaurants overseas. Even vegetarians can enjoy tempura since most tempura is made with vegetables. Some tempura served overseas can be sticky and greasy as the batter is too thick, but restauranteurs in Japan have been perfecting this dish for centuries – the ones served in Japan are light, crisp, and delicious!
○4. Curry and Rice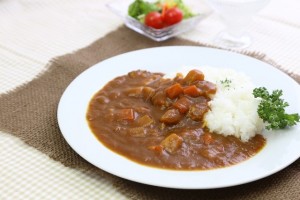 Many think of curry as the food of India or Thailand, but Japanese curry is also sooo good! Tourists are blown away by the deep flavor. Thai and Indian curry is smooth like a soup, while Japanese curry is thicker, simple, and easy to eat. You can make Japanese curry easily using curry roux sold at supermarkets in Japan.
○3. Yakiniku (BBQ Meat)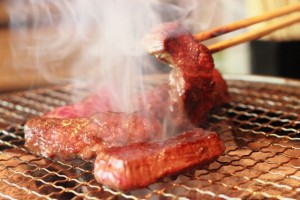 Japanese grilled meat is fresh and tender! Wagyu is a very popular cut for yakiniku, and especially Kobe gyu (Kobe beef) is very popular among them. Kobe beef is highly reputed even in the world. It has a marbled texture and is very tender.
○2. Sushi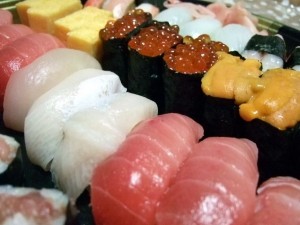 Overseas sushi features items like California rolls or rolls with thick sauce, very rich in flavor. But Japanese sushi is usually simple, putting only fresh fish on a fistful of cooked, vinegared rice. The taste is very different from those created overseas. This is because there are a lot of fishing areas near Japan and we can get a lot of fresh fish. Sushi was considered an expensive food in the past, but recently the number if conveyor belt sushi restaurants (kaiten zushi) where you can eat sushi cheaply has increased and more and more people are eating sushi in Japan.
○1. Ramen (Chinese Noodles)


Ramen ranks in the top slot for famous Japanese food, ahead of sushi! Japanese people have always loved ramen, but it has become trendy in the past several years and the number of specialized ramen restaurants have rapidly increased. In the MICHELIN GUIDE Tokyo 2016 released recently, a ramen restaurant received a star for the first time in the world. Ramen soup has various flavors like soy sauce, miso, salt, etc. Tonkotsu (made from pork bone broth) ramen is said to be the most popular among tourists!
↓Ramen restaurant appeared in MICHELIN GUIDE Tokyo 2016!↓

Photo by acworks, cyan, フランキー, あとむ, NANNAN