The charm of "Okutama," a hidden oasis in Tokyo – 5 spots that you absolutely want to visit.
The charm of "Okutama," a hidden oasis in Tokyo – 5 spots that you absolutely want to visit.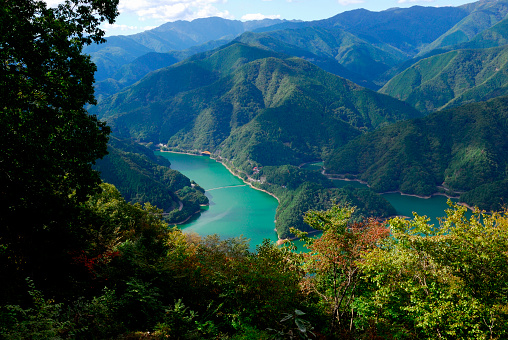 Located at the westernmost point of Tokyo is the town of Okutama. The natural beauty here is so stunning that you might wonder if this is really still part of Tokyo! There are plenty of sights to see here, and it's not as well-known as tourist hotspots like Kamakura or Hakone, so visitors from abroad are often pleasantly surprised.
In this article, we'd like to introduce five must-visit spots in Okutama.
1)First up: "Hikawa Gorge"
When you exit Okutama Station and turn left, you'll come across Oku-Hikawa Shrine, known for its "Sanbon-sugi" (three towering cedar trees). Going down the hill next to the shrine, you'll reach Hikawa Gorge. The sight of the vast nature that unfolds before you from the riverside is simply breathtaking.
There's a suspension bridge that only allows one person to cross at a time, and you can move around by climbing on large rocks, making it perfect for a leisurely stroll (although heels and sandals are not recommended!). The crystal-clear river is surprisingly cold even in the summer, and you can enjoy barbecuing on the riverbank.
2)A hidden gem that you won't want to leave! "Okutama Kogyo Ice Factory"
You may wonder why you would visit a factory when you came to Okutama to enjoy nature, but the sheer presence of the building that suddenly appears in the mountains is amazing!
With a rusted giant iron exterior, passages and stairs crisscross the building like a movie set. You can't help but think of that scene in Laputa: Castle in the Sky where Pazu catches Sheeta as she falls from the flying ship.
If you go around to the south side of the station, you can also see the factory up close. It's so run-down that you might think it's an abandoned factory, but it's surprising to know that it's still in operation.
It's no wonder that it's considered a holy site for urban explorers.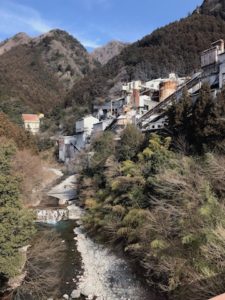 3)NIHARA limestone cave
If you take a bus for about 35 minutes from Okutama Station, you will arrive at Nihara Shonyudo, which is designated as a natural monument of Tokyo. You can enter the natural cave that the great nature of Okutama has created over hundreds of years. There are many stairs to climb and descend, and the inside is like a maze.
Inside the cave, you can see stalactites that are formed by coal and rainwater into icicle-like shapes, and it is said to be mysterious that they are still slowly changing their shape and growing.
In fact, it is secretly known as a haunted spot… Even in summer, the inside of the cave is cool at 11 degrees Celsius, so it might be a good place for a test of courage.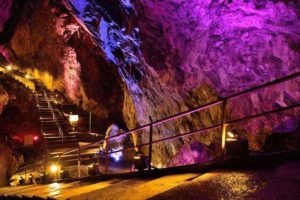 4)Absolutely want to capture in a photo! 'Okutama Lake and Ogouchi Dam
15-minute bus ride from Okutama Station takes you to Lake Okutama, located upstream of the Tama River. As Japan's largest reservoir, the vast lake is definitely worth seeing. There is also a floating bridge on the lake that allows you to walk across it!
It's quite impressive to think that the water used for daily life in Tokyo comes all the way from here.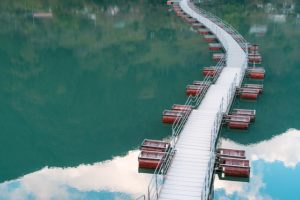 5)A healing spot loved by locals: "Moegi no Yu" what is hot spring
It is a hot spring facility that uses 100% source water pumped from deep underground in Okutama. The open-air bath has a superb view and you can soak in the hot water while looking down at the mountain stream. There may be a wait during busy times, but there is a dining area and an outdoor footbath where you can relax and it is recommended.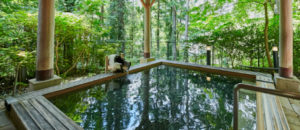 How was it?
In addition to the places introduced in this article, there are many other fun spots in Okutama.
On weekends and holidays, you can get there in 90 minutes from Shinjuku by taking the "Holiday Rapid" train.
Please come and be healed by the great nature of Okutama!