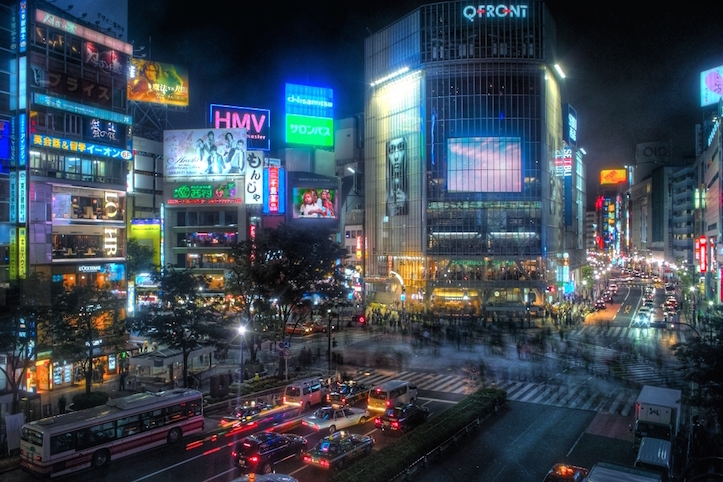 Shibuya Crossing is said to be the world's busiest intersection.
The person of 300,000-500,000 a day comes and goes more than 3,000 people on one green light.
The state that a large number of walkers cross the road all at once is the best part!
I came to see the tourist who took a ceremonial photograph in Shibuya Crossing well recently.

It is American Kansas city and Vancouver, Canada that a free intersection was installed for the first time in the world.
This is about 1940.
In Japan, it is said first what was installed in Kumamoto-shi in 1968.
And there seem to be free intersections more than 300 places in the all over Japan now.
In addition, there was the spot that could overlook Shibuya Crossing only in Starbucks so far.
But Shibuya predominates and installs the counter seat which can overlook Shibuya Crossing in Tokyu hotels recently.
In the hotel in Shibuya, half of hotel guests is a foreign tourist!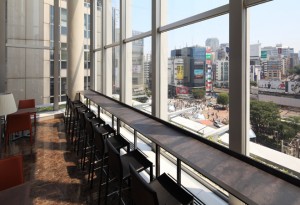 The reason why Shibuya Crossing became famous is a movie called "lost in translation".
This movie is a low-budget work of 4 million dollars.
However, this movie is praised highly by many film critics and movie fans and wins Academy Award.
A lot of scenery of Tokyo tickling curiosity is at a loss for this movie photographed in whole book Tokyo.
And, under the influence of this movie, there seem to be many people visiting Kabukicho and the intersection.
It is the scenery that the feeling that became the character of the movie can experience!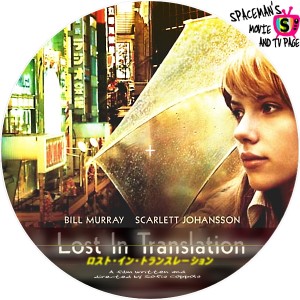 When you see the sights of Tokyo, please cross Shibuya Crossing!
Good luck!
Photo by gori.me、VOGUE、CUSTOM DVD LABELS