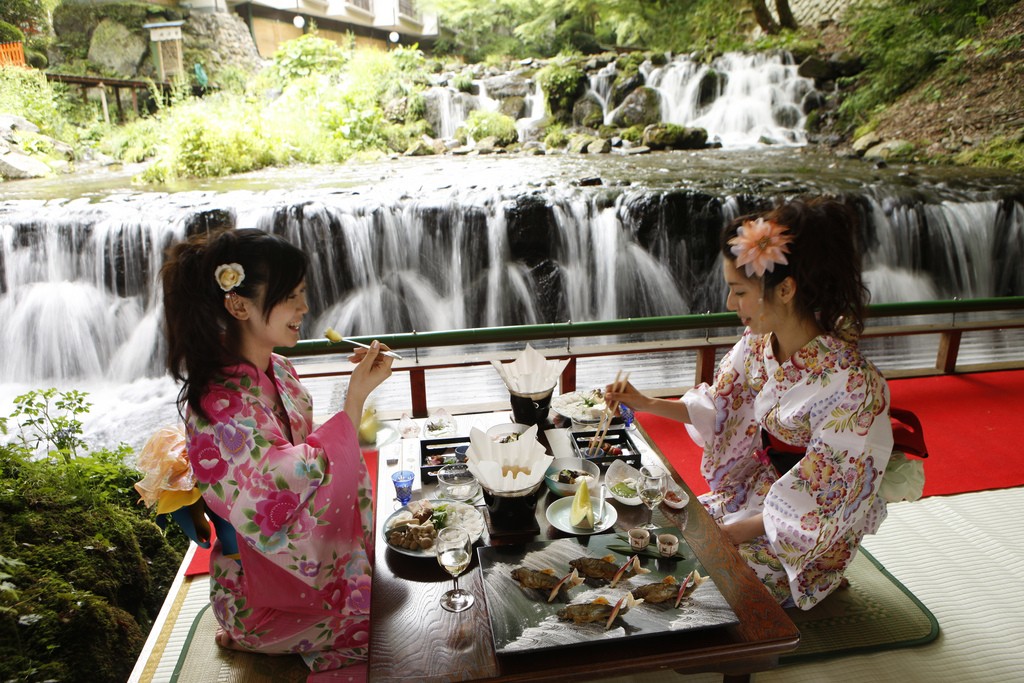 In Japan, it would be tasteful if you wore a "Yukata" when you go to see fireworks in summer.
The yukata is a kind of Japanese clothes, but you can wear it without underwears. That is the different point from other Japanese clothes. The yukata is the simplest and basic one among Japanese clothes. You can wear a yukata casually.
A yukata is made of cotton plain cloth which is usually woven more roughly than other clothes. You can wear a yukata after a bath or as pajamas in summer. In Nihon Buyou (Classical Japanese Dance), a yukata is worn as practice wear. A yukata is easy to wash and keep clean at home. That is the reason why the yukata is still popular in Japan.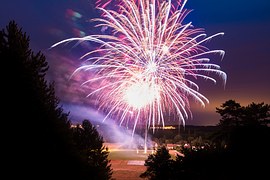 Now in Japan, the yukata is worn at summer events like fireworks displays, fairs, Bon Odori (Bon Festival dance), and so on. The yukata is also used as practice wear for the theater.
As a unique custom in Japan, a yukata is sometimes served as pajamas at hotels or inns. And now some Japanese restaurants, amusement parks, or theme parks give customers privileges if they entered there wearing a yukata in summer.
How to wear a yukata??↓

If you want a yukata…
Chikusen (Nihonbashi, Tokyo)
The place you may get privileges wearing a yukata…
Tokyo-wan nouryousen (Summer Night Cruise in Tokyo Bay, Takeshiba, Tokyo) 1,600yen if you went there wearing a yukata (usually 2,600yen)