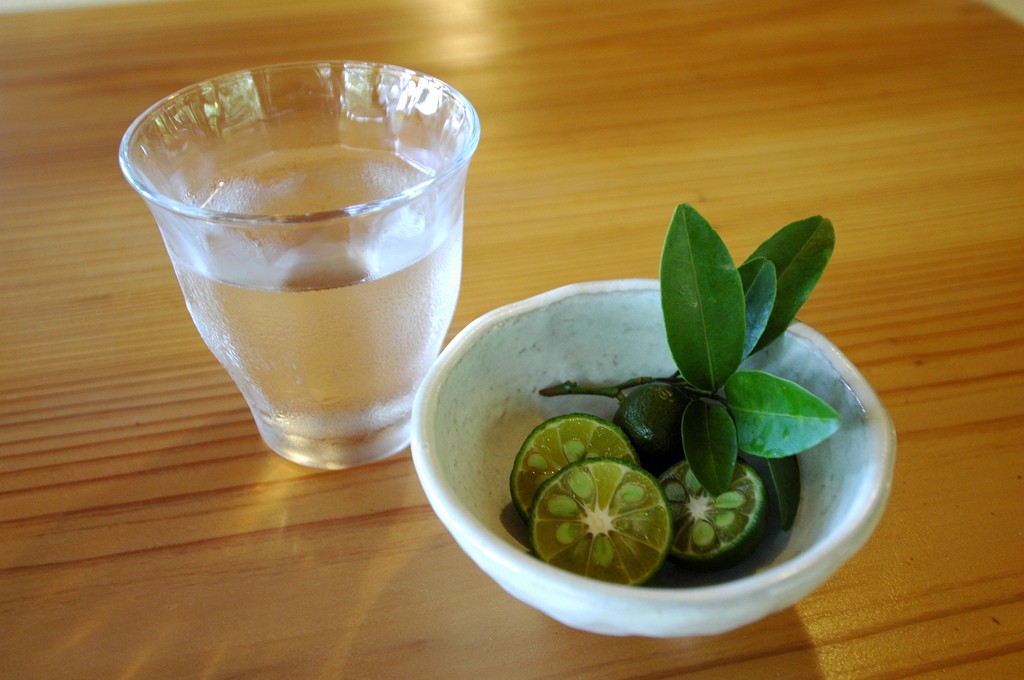 When you ask for a glass of "Ohiya," a glass of water is served without charge.
Sometimes an Ohiya is already on the table without ordering.
Ohiya is what the Japanese call cold drinking water in Japan.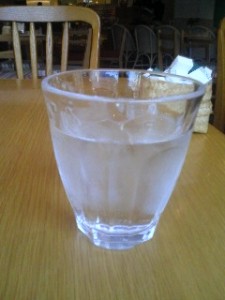 In Japan almost all of restaurants make Ohiya available for free, resulting in no serving cost and coming from waitresses/waiters hands naturally.
Interestingly, you don't need rephrase Omizu (water) to Ohiya (water) since O-hiya is a kind of technical word in Japanese restaurants.
It is safe to say omizu rather than O-hiya which is out of date nowadays.
●Why do we say "O-hiya" not "O-mizu"?
The reason why waitresses/waiters use O-hiya instead of O-mizu comes from hiya-mizu(cooled water) then they adds "o"(prefix to show politeness) to hiya(means cooled).
You find same roots of making polite words in Japanese.
Den-gaku(some foods baked and coached with miso)→O-Den(various ingredients stewed in soy-flavored dashi)
Kowa-Meshi(Mochi rice with red beans)→O-Kowa
●How come Japanese restaurants do free charged water service?
Although drinking water in no charge is usual in Japan, it depends on each country. Small number of countries, in fact, gives water to guests in restaurants without charge like Japan. There is available water in a country, of course you can order and take water with charge.
For example,
In Australia, some restaurants have self service water.
In Thailand, there is cold water with iced cubes on tables in street stalls not in restaurants
In Myanmar, you can drink a pot of tea on each table.
In Korea, water service is same as Japan.
When you eat out in Japan, you have a glass of free water but you cannot take it for granted in other countries.
For instance in Taiwan there are no water services because Taiwanese think cold water is not good for their bodies and soup is enough for satisfying their thirsty.
Whether water in restaurants is free or charged depends on nationalities and water situations in each country. Japan is rare in that it has drinking water from tap. It is no doubt recently more countries are developing quality of tap water.
In Japan served water or tea is a symbol of hospitality and is like welcome drink.
For your information, in Europe you receive negative reactions from customers, when you serve water without their drink orders. It is common that serving itself is an objection for being payed whatever you serve tap water or mineral water on tables.
By the way,
If you want to eat a reasonable delicious and fast set meal in Tokyo,
We recommend Yayoi-ken restaurant (Japanese traditional set meals restaurant) where you will see lots of foreigners.