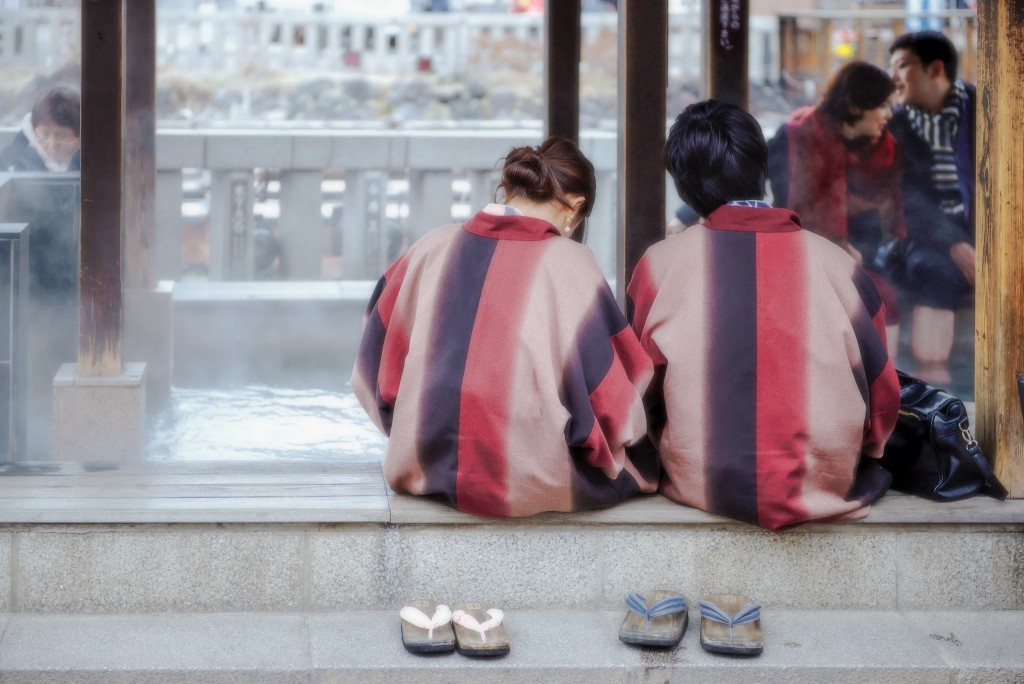 There is a place where you can take a footbath free of charge. This is named "Anyo no yu" and located in Yumoto, Nikko-shi, Tochigi.
The footbath uses the source of Okunikko yumoto onsen and is very good for freshening your tired feet up after hiking or climbing mountains.
As the charge for bathing is free, anybody can drop in there. It is open 9 a.m. to 8 p.m.. You can go there in 5 minutes walking from the Yumoto onsen bus stop of Tobu bus.
"Footbath(Ashiyu in Japanese)" means the bathtub filled with hot springs only for feet to bathe, or the place such kind of bahtub is built in and in Japan, you can take most of the footbath free of charge. But in some places, you can enjoy the footbath at 200yen or less as a small token of appreciation or as a charge.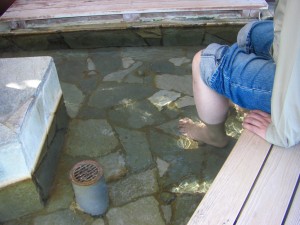 When you bath just your feet in hot water, your circulation improves and heats your entire body. Taking a foot bath is recommended especially in winter. Warming feet is said to be able to promote blood circulation and good for health. Though this kind of bathing custom is rarely seen in foreign countries, recently in Japan, the footbath facilities are built in various places, and more people can go there casually.
The famous footbath place "Anyo no yu" is located in the onsen street of Okunikko yumoto onsen. It features milky white hot springs. We recommend you to make it one of destinations in your Okunikko sightseeing course.
It would be nice to visit there after long walk around Nikko replete with nature. The "Anyo no yu" where you can freshen up your tired feet has a good reputation from customers and popular as a tourist resort. It is wide enough and seems like adults' resting space in a quiet onsen area.
But you should watch out the hot water in both sides of the bathtub because it is relatively hotter.
This is the "Anyonoyu"↓

If you'd like to try the footbath(Ashiyu) in Tokyo…
You don't need spare clothes other than a towel!↓
"Mominokihouse Ikebukuroten" (Toshima-ku, Tokyo)
Entering only Ashiyu Cafe's OK!
"Ashiyu no aru sinkyu sekkotsuin ONTAKE" (Ota-ku, Tokyo)
Using only Asiyu's OK!