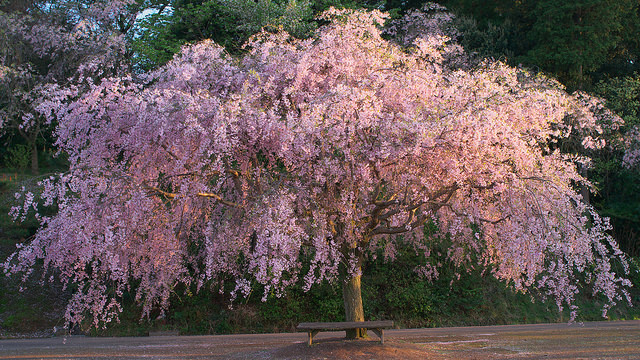 You see very beautiful cherry blossoms in bloom here in the spring. We have many popular sightseeing spots for cherry blossoms in central Tokyo. The cherry blossom soothe our mind by just seeing them.
We recommend five places that are noted for their display of cherry blossoms in the spring.
★No. 5! Megurogawa
Megurogawa is a river running from Nakameguro to Meguro.
Nakameguro is a popular area which has a lot of gourmet spots and fashionable shops with good transport accesses.
There are about 8000 cherry blossom trees along Megurogawa from Nakameguro.
When spring has come, go to Megurogawa for taking a walk with your loved one. It's good as a date spot for couples.
Walk 3min from Nakameguro station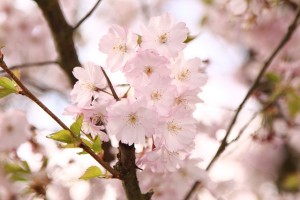 ★No. 4! Sumida Park
Sumida Park is 80 thoudand ㎡ in large. It's been famous for cherry blossoms since Edo period. You don't miss cherry blossoms and Tokyo Sky Tree.
Walk 5min from Asakusa station.
★No. 3! Rikugien
You'll never be bored in this large garden park. Cherry blossom trees are lighted at night and show more beautiful figures in dark.
Walk 7min from Komagome station.
★No. 2! Shinjuku Gyoen
In Shinjuku Gyoen, cherry blossom trees are planted 1300 trees of all 10 thousands trees.
After blooming cherry blossoms , you can enjoy seeing roses and azaleas. This park is famous in Tokyo where seasonal flowers are exhibited. You can also touch the nature in three types of gardens, Japanese type, French type and British type.
Walk 5min from Shinjuku Gyoen station.
★No. 1! Ueno Park
Speaking of cherry blossom viewing, it is surely Ueno Park. Every year there are a large number of tourists. More than a thousand trees are in full bloom in spring, cherry blossom scenery circling Shinobazu pond are also really nice. Night viewing is available too! You would be merged into a fantastic atmosphere.
Next to Ueno station.
Photo by August22, Unsplash