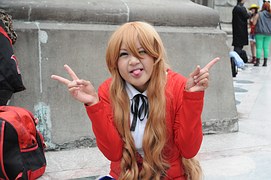 In Japan, the Comike is popular nowadays. The Comike is short for a comic market, and another abbreviation is Comiket.
This Comike name is only used for an event that specializes in exhibiting and selling self-published publications (doujinshi) hosted by Comic market junbikai (single non-governmental group).
The Comike is held twice a year –summer and winter, selling doujinshis centered in manga, anime, video games and other related genres. It's said that Otaku no Saiten (nerds festivals) exceeds usual city populations.。
In addition to doujinshis, there are cosplay and corporate booths. People who are not interested in doujinshis can enjoy other areas which attract them. The Comike has been improving as it holds a lot of festivals although it was a small event at first in a rural area, it is for 6 days in a summer and winter season.
For your information, the attendees are range from 450 thousand to 480 thousand people for three days in this summer which is the largest doujinshi festivals. Overseas televisions often reported the Comike.
Doujinshis are originally self-published books, which are included genuine quality publications and simple copy magazines, for individuals and groups.
Professional animators and manga creators attend the Comike, and they sell books which are beyond original stories. Sometimes they are famous hits. Treasures are there!
Big fans of the works must have books in the Comike. It is said that some creators earn more money in the Comike than their usual works and they use the Comike profits for daily life.
Two types of attendees, one is circles selling books and another is people buying books, and new type of attendees appear these days –it's cosplay as people see circles begin wearing cosplay.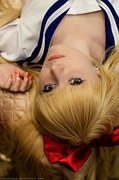 There are not only circles selling doujinshis but also companies like games and publications preparing their original goods exclusive for the Comike. A part of publish companies is searching for new potential novelists. You may feel well once you enter this festival.
The next will be on December 29th, 30th, 31st for three days at Tokyo Big Sight in Ariake.
※Comic market junbikai HP address↓↓
http://www.comiket.co.jp/
Photo by KuprikowA,jcarloshep0