Capsule hotel: Stay overnight inside a capsule!
Capsule hotel: Stay overnight inside a capsule!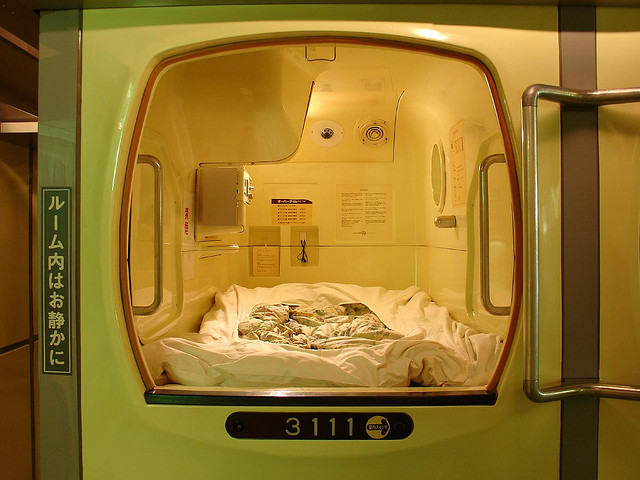 Do you want to stay at a bargain price?
Are you a type not to make much of the grade of the hotel?
Is it a type to think that you should be able to stay to sleep?
"Capsule hotel" is recommended for such people.
The capsule hotel abandons the concept called a room and the private room.
This hotel gathers space every sleep and function of the bath and plans efficiency.
A capsule hotel is the rational accommodation in pursuit of low price.
The capsule is totally form such as the body pit of the plane.
The states that piled up this capsule to two steps continue.
There is an image not to be able to be unexploited well.
But a large-scale lounge is prepared a large communal bath, a sauna depending on facilities.
The capsule hotel provides a function more substantial than a budget hotel.
More capsule hotel industry will prosper from now on.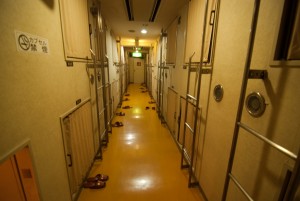 A person with many business trips and the one that wants to go on a trip cheaply are convenient for "the net cafe".
But there is many it when capsule hotel is more advantageous.
I can sleep unexpectedly slowly.

Recommended capsule hotel is …
Capsule value Kanda (Tokyo, Kanda)
A characteristic of "capsule value Kanda" is to specialize that I sleep.
One available at low cost is attractive.
This hotel saves waste, and low charge can be realized as I make a minimum.
It is good to the person who stays, and should be able to do it!
And, in this hotel, the environment of a net and the power supply is substantial, too.
Hotel in itself is narrow, but is not tight.
The floor capacity is just right, too.
There is the small bath.
First cabin Haneda terminal 1
It is a neat hotel reflecting the image of the first class of the airplane.
As it is at the airport, it is very convenient for the person with many business trips.
A woman will be available in peace, too.
It is slightly higher than a rate of the normal capsule hotel.
But it is very cheap than I stay at the budget hotel!