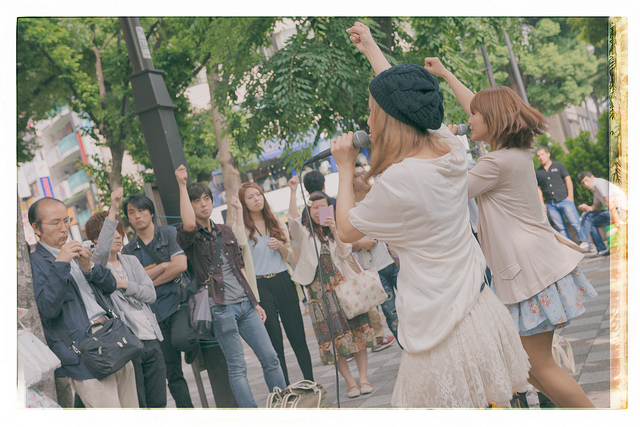 There are various music artists in Japan. There are many people overseas who are big fans. What sort of musicians are performing in Japan and who are some of the more popular performers?
This article will introduce five popular Japanese artists.
★No. 5★B'z
B'z is a Japanese rock duo, consisting of guitarist Matsumoto Takahiro and vocalist Inaba Kōshi.
B'z is one of the best-selling music artists in the world and the best-selling in their native Japan, having released 46 consecutive No. 1 singles, 25 No. 1 albums and sold more than 80 million records worldwide.
★No. 4★DREAMS COME TRUE
DREAMS COME TRUE is a Japanese pop band consisting of Yoshida Miwa (main vocal) and Nakamura Masato (bassist).
It's generally referred as Dorikamu.
It started in 1988. Nakamura asked Yoshida to join a chorus team back of Japanese famous singer concerts.
The band original name was different, but soon after it started, it changed DREAMS COME TRUE. Their first hit song Anata Ni Aitakute in 1989 made them popular.
Yoshida creats all lyrics and both Yoshida and Nakamura composes melodies.
★No. 3★Southern All Stars
Southern All Stars has been very popular for more than 30 years since their debut. Its contracted names are Sazan (Japanese pronounciation of Southern) and SAS.
The vocalist Kuwata Keisuke and other members are consist of Aoyama Gakuin University graduates. They have been intermittently performing since 1974.
♦︎Smash hit songs
70's…Katte ni Sinbad, Itoshi no Ellie
80's…Chako no Kaigan Monogatari, Bye Bye My Love (U are the one)
90's…Namida no Kiss, Erotica Seven, Anata Dake o ~Summer Heartbreak~, Ai no Kotodama ~Spiritual Message~
These four songs in particular are a million sellers.
TSUNAMI have been sold double million CDs, which are the best seller of all single CDs in Japan.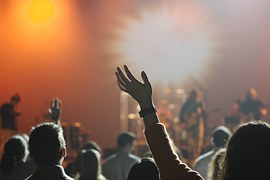 ★No. 2★ Mr. Children
Mr. Children is a four members of Japanese pop rock band. It's commonly referred to by their contracted nickname Misuchiru.
They have huge long hits songs like innocent world, Tomorrow never knows, Namonaki Uta.
You may be surprised to hear that the first band name was THE WALLS. They changed it to Mr. Children in 1988. It means that they want to create popular songs to people from children to adults.
★No. 1★Arashi
Arashi (嵐, literally storm) is a Japanese idol group consisting of five male members formed under the Johnny's Entertainment talent agency.
This Arashi group name has the meaning that is blowing up a storm (Arashi) to all over the world and show business. Besides Arashi's first letter is A, so it's a first one in both Japanese Hiragana and English alphabet, which means it is on top.
The five men have been selling lots of hit musics, doing great performances such as singing and dancing so well, on the other hand, they each have been showing up on TV and screens. They are unique and powerful. The TV programs featuring them have high audience ratings and it is hard to buy their concert tickets.
♦︎member's characteristics
・Ohno…He is a leader but makes atmosphere laugh and easy. He usually makes his comments funny at the end. But he is best singer and dancer in the group.
・Aiba…He is like innocence character. He always makes silly mistakes but in his cute way.
・Sakurai…He sometimes does raps in their songs. He is the most intelligent of them. He is so sharp that he leads television shows and makes good comments.
・Ninomiya…He is like the straight man in comedy. He is clever and knows how to make people laugh and smile.
・Matsumoto…He pretends to be like a king. He is cool and has a beautiful face shape in idol groups. But he sometimes unexpectedly behaves as a small child.
Photo by PublicDomainArchive,Unsplash