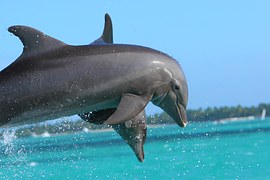 The city "Shinagawa" in the south of Tokyo is now getting more flourish including transportations and sightseeing hotels. It's a business district as well as a leisure place.
Do you know in Shinagawa there are 2 aquariums? They are "Shinagawa aquarium" and "Epson Shinagawa Aqua stadium". You are may be confused by these similar museums. So I suggest that you need sort out these characteristics before going there.
This time we focus on Shinagawa aquarium.
Shinagawa aquarium opened in 1991. You can see in a large space dolphins, sharks and seals swimming in the pool dynamically.
●Good points of Shinagawa aquarium
Above all, the tremendous numbers of fish are there! And the spacious museum! You feel cozy in the museum.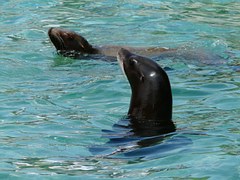 Shinagawa aquarium has got more popularity by means of the first water tunnel exhibition and the world jellyfish exhibition since 2008.
In the jellyfish world, the space is based on blue, where jellyfish is like flying in the water. You will know many different kinds of jellyfish existing in the world.
Shinagawa aquarium is suitable for families with children . All members could enjoy there. Although it's a little bit far from Shinagawa station, the low entrance fee is attractive.
It's reasonable compared with other Tokyo entrance fees, you need not to hesitate to go there.
For your information, it takes 2 minutes on foot from Shingawa station to Epson Shinagawa aqua stadium. Since it has a different atmosphere from Shinagawa aquarium, you will have your favorite one.
●Shinagawa aquarium
Access…Keikyu line Omori kaigan station 8min on foot/ JR keihin-tohoku line Omori station 15min on foot
Price…adults (16years old plus) 1350yen
Children (7years old plus) 600yen
Close…Tuesdays