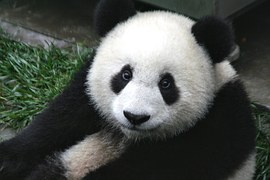 A number of people say Ueno zoo is one of Japanese famous zoos.Ueno zoo is so popular not only in Japan but also to foreign touristsYou don't get tired of being there because of various kinds of animals.it might be good to walk around, do some activities and see museums in large Ueno park, Ueno zoo is in part of the park.Enjoy Ueno where you can't miss many things.
Let's go to Ueno zoo!

Ueno zoo opened in 1882. It's historical indeed the first zoo in Japan. So that it has huge popularity now.。
Ueno zoo which the world keeps its eyes on, holds lots of cute animals. In 2011, two giant pandas arrived there and blew new wind. There are around 400 animals besides pandas.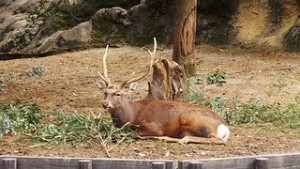 From Tuesday to Saturday, you can join tours with guides.
Walking a little bit more, you will enter "gorira tora no sumu mori(gorillas and tigers forest)". You can watch through glass, lions, tigers and gorillas one after another. If you are lucky, the animals come close to you by glass. Sometimes tigers show their adorable figure playing in water.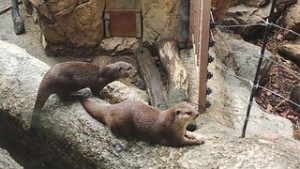 Whole walking one day is needed in the case of viewing animals closely. You may go back to your favorite animals after seeing once.
Don't forget buying panda souvenirs after having a good time in zoo.
●Ueno is famous for pandas when you wan to buy some souvenirs of pandas. Why don't you get goods and gourmets inspired by pandas as a memory of Ueno zoo?
Recommendations
Ecute Ueno…ecute Ueno which is located in 3rd floor of Ueno station, sells original pandas commodities.
Atre Ueno…out of Ueno station central exit, there atre Ueno appears. The popular bread shop "andelsen" makes pandas breads. Pandas picture is appearing after slicing breads.
●Basic information of Ueno zoo
Open…9:30~17:00
Close…Monday
Entrance Fee…Adult600yen, 65years and more300yen, 13years and more200years
*more than 20persons are regarded as a group
Yearly entrance pass…regular 2400yen, 65years plus1200yen
Address… Ueno koen 9-83 Taito Tokyo
Access…JR Ueno station (exit: koen guchi) 5min on foot
Call… 03/3828-5171●上野公園で入っておきたいスポットと言えば…
Great spots in Ueno park
・National Western art museum
It's specialized in western arts. I recommend it to people who like Western arts. You can see the worlds famous artists works such as Delacroix, Monnet and Renoir.
・National science museum
The number of exhibitions is surprisingly 10,000 goods. Stuffed animals, moon stones brought by apollo 11&17, corpuscles from planet "Itokawa" found by asteroid probe "Hayabusa" and giant squid, interesting precious exhibitions are there. The place is for seeing thoroughly. Children are welcomed.