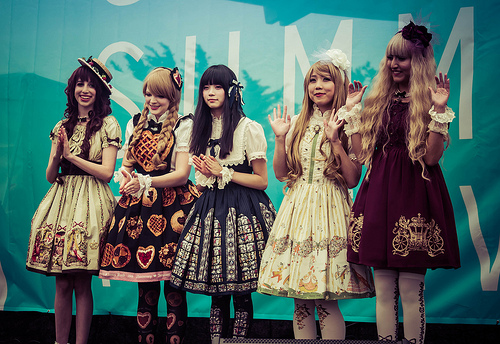 Harajuku has become a popular sightseeing place. Its name has become synonymous with unique fashion and culture, and its popularity is increasing around the world. You may have already heard of the name.
Harajuku fashion originated in Harajuku of course, but it has distinct various kinds and varieties of clothes. The most different point is each fashion has its uniqueness. It is characteristic that, people changes normal item to their own original item, for example, a person adds something new(it might be buttons or textiles whatever.) to his jacket. Harajuku fashion lovers evaluate only one goods in the world, therefore they don't think of brands and prices.
Also in Harajuku way, they pick up some items which are not suitable for usual clothes. They like to wear large goods purposely.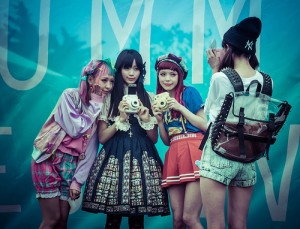 The reason of the popularity of Harajuku fashion comes from a photo book presenting young people in Harajuku. Foreigners who see it are surprised and sympathized by peculiar clothes. So Harajuku becomes a central place of kawaii(cute). There are many people all over the world in Harajuku enjoy unique fashion recently.
Among foreign celebrities, Harajuku fashion is spread around. Katy Perry and Nicky Minaj are representative icons. Nicky is enthusiastic and she names herself "Harajuku Barbie doll".
Then more countries hold events appealing the Harajuku kawaii culture. Both cities San Francisco and London hosted the events, wide age range of people who had Harajuku fashion came there.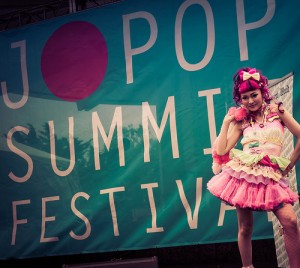 These days one Japanese word kawaii(cute) has been heard in the foreign countries. It seems that the meaning of world's kawaii combines cute and cool.
Click here for more KAWAII information.
↓↓↓
HARAJUKU KAWAii!! STYLE