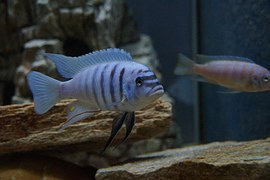 Okinawa is famous for its clear, transparent beaches. But beaches are not the only attraction!
There are many sightseeing spots besides the sea in Okinawa. For example, the Shuri castle and the churaumi aquarium with the number of things to see. If you have a chance to go traveling to Okinawa, touch the Okinawa fish in the Churaumi aquarium.
You can feel the starfish with your fingers in the pool where guests holds and touch sea creatures. How do you feel that?
The Churaumi main exhibition is whale sharks in a large tank. You are overwhelmed by it but at the same time you cannot stop seeing the elegant sharks.
The Churaumi aquarium is one of the smallest aquariums in the world, however the acrylic panel there is the thickest in the world admitted by the Guiness Book of Records.。
Three whale sharks swimming in the pool are always so popular among guests.
You cannot miss it– the coral reef. The world first alive coral reef is largely kept. The number is 150! It has huge kinds.
The aquarium is not so big, but you want to keep your eyes on the large scale exhibition.
You can enjoy walking around there feeling like taking a walk in the sea because of the interesting ways of displays.
At the pool of "Kuroko no umi(Kuroko sea)", there are three shark whales and mantas swimming in that place. You can taste a cup of tea near the pool seeing these fish at the cafe ocean blue that is popular. It might be good to take a break there.
You can watch closely for free in the "Iruka(dolphin) lagoon". People who love dolphins cannot wait for that. It would be better to go there with your children since the place is for one day use.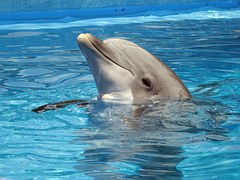 Okinawa Churaumi aquarium
Access…5 minutes on foot from Churaumi aquarium exit
※The Churaumi aquarium is located in the part of the Kaiyo-Haku park. The main transportations are cars, express buses, normal buses and taxis. From Naha airport, it takes about 2 hours by car using an express way, 3 hours by express bus.
Entrance Fee
Adult
1,850yen
Under 18
1,230yen
Under 15
610yen
Under 6
Free
[map addr="沖縄県国頭郡本部町石川424" width="600px" height="400px"]