Studio Ghibli & Hayao Miyazaki animated films | Once cult classics but now mainstream favorites
Studio Ghibli & Hayao Miyazaki animated films | Once cult classics but now mainstream favorites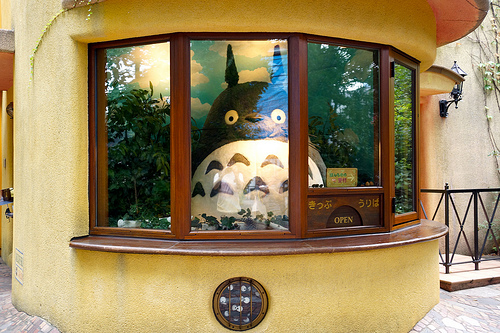 Have you ever heard of Ghibli? Even if you haven't, you've most certainly have heard of Hayao Miyazaki, Princess Mononoke, or Spirited Away. Their animated films are receiving high praise not only in Japan, but also in the world; they've received accolades such as the Golden Bear award at Berlin International Film Festival, the Academy Award for Best Animated Feature, etc. And now let me tell you a little about Studio Ghibli …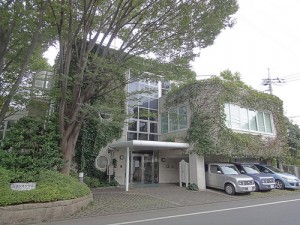 The world reputed animated films are produced in this building located in Kodaira, Tokyo. Studio Ghibli is a film production & planning company established in 1985.
In 1986, their first animated feature film, LAPUTA: Castle in the Sky, was released. At the time, Studio Ghibli was not well-known, and the film did very poorly at the box office; it ranks as the least successful Ghibli movie. Since its theatrical release, it was broadcast on television and its splendid content and pictures quickly gained popularity among viewers; it has since landed among the top 5 Ghiibli productions.
Two years after that, My Neighbor Totoro and Grave of Fireflies were released at the same time. Although ticket sales were not terrific, the two films were highly reputed and won many awards in Japan. The character Totoro in My Neighbor Totoro became so popular that it ranked second in a poll for favorite children's characters.
Since, they produced many hits like Kiki's Delivery Service, Porco Rosso, and Princess Mononoke. Princess Mononoke was in production for three years and broke records at the box office.
In 2001, Spirited Away was released. The film was a massive hit and again topped the box office. The box office record has not yet been broken by any other film to date. It received many prizes in Japan and the world, including the Academy Award for Best Animated Feature and the Golden Bear award at Berlin International Film Festival.
It's hard to talk about Studio Ghibli without reflecting on Director Hayao Miyazaki. He has made a lot of hit movies since the studio was established. The number of his achievements is countless. There are many people who respect him. He is often referred to as the "globally-renowned Hayao Miyazaki." He has retired from directing movies after making The Wind Rises released in 2013, and now he serves on the board of Studio Ghibli and also the director of The Ghibli Museum in Mitaka.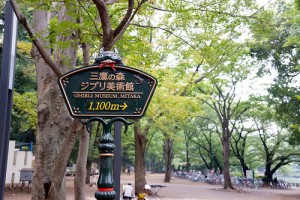 In 2001, The Ghibli Museum was completed in Mitaka, Tokyo. Admission was by reservation only, so at the time of opening, the museum was so popular that you had to wait for as long as a year to reserve a ticket. Hayao Miyazaki serves as the director of the museum. Though he has retired from directing movies, he is still making works to display in the museum.
Please feel the world of Ghibli in the museum filled with the attraction of Ghibli!
[map addr="ジブリの森" width="600px" height="400px"]
Photo by Kentaro Ohno, Dick Thomas Johnson