Meiji Jingu | A shrine honoring Emperor Meiji, who opened Japan to the world
Meiji Jingu | A shrine honoring Emperor Meiji, who opened Japan to the world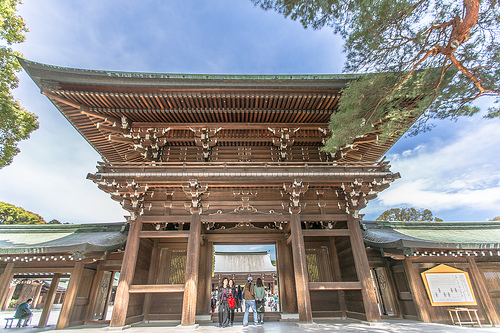 In Yoyogi, there is a soothing spot with abundant greenery in the center of the big city. It's the Meiji Jingu.
Meiji Jingu is a Shinto shrine  dedicated to the hundred and twenty second Emperor of Japan: Emperor Meiji and Empress Shoken. It was built in November 1, 1920 in Yoyogi, a district holding deep meaning for Emperor Meiji. 100,000 trees from all over Japan were dedicated to Emperor Meiji and planted in the roughly 700,000 ㎡ site. A wide range of festivals and events are hosted there, including yakubarai (exorcism of bad luck), children's festivals, and a sacred ceremony in Sumo where a yokozuna enters the ring.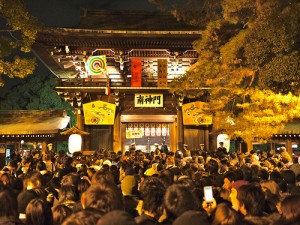 During Hatsumode (it is customary to visit a shrine at the start of each year), it is the number-one visited shrine in Japan. Between December 31 to January 3, as many as three million people visit to give thanks for a year well spent and pray for a peaceful new year.
Meiji Jingu is divided into three areas, Naien (the inner garden of Meiji Jingu), Gaien (Meiji Jingu Outer Precinct), and Meiji Kinenkan (Meiji Memorial Hall).
The inner garden is the precinct of the shrine and is also abundant with greenery where most of the planted forest is located. The torii (gateway) located at the Harajuku entrance the biggest wooden torii in Japan.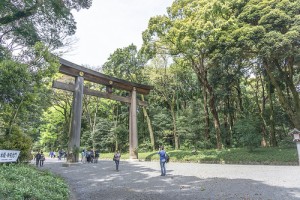 When you enter through the big torii, a serene forest lines both sides of the walkway. It truly is an oasis in the midst of the bustling city. The barrels of sake found along the walkway is really impressive!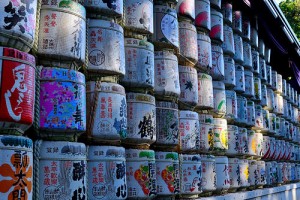 In the garden of Meiji Jingu, there is a well with natural spring water. It is said to be dug by Kato Kiyomasa, a military commander in the early Edo period and called Kiyomasa no ido. It is famous for being a power spot channeling the energies of Mt. Fuji.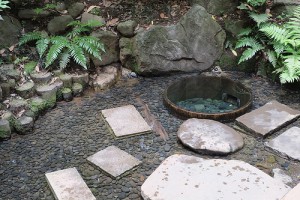 In contrast to the Naien landscaped in a Japanese style, Meiji Jingu Gaien is finished like a Western garden. There are many sport facilities in the Gaien: softball, tennis courts, a driving range, a skating rink, a batting dome, a futsal court and so on. The popular spot in the Gaien is a long walkway 300 meters long, lined with ginkgo trees. It is a popular spot for enjoying autumn colors in Tokyo and is crowded with tourists every Fall. It is sometimes referred to as "Ogon Road (Golden Road)" as there are as many as 146 ginkgo trees whose leaves turn golden yellow each autumn.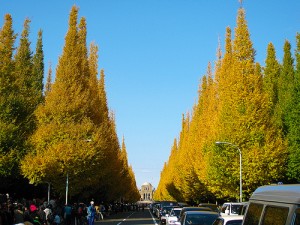 At the Meiji Kinenkan, weddings, ceremonies, and parties are held.
In 2020 when the Tokyo Olympics are scheduled to be held, Meiji Jingu will turn 100 years old. Be sure to pay a visit!