The Tsukiji Market is the Stomach of Japan
The Tsukiji Market is the Stomach of Japan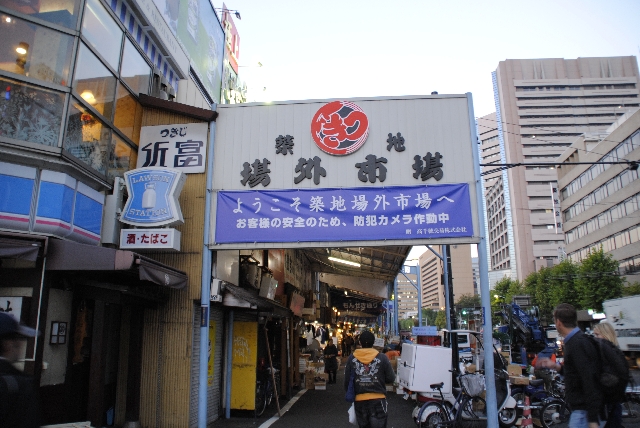 Do you know where the liveliest place in Tokyo is?
It's the Tsukiji Market located in Tsukiji, Chuo-ku, Tokyo! Tsukiji Ichiba, or Tsukiji Shijo, is one of eleven wholesale markets in Tokyo (Tokyo-to Chuo Oroshiuri Shijo) and boasts the longest history among them. Tsukiji Ichiba is the largest market in Japan with an area of 230,836㎡, more than 40,000 visitors a day, and traffic of 1,984 tons of marine products and 1,198 tons of fruit and vegetables each day. The market deals the largest amount of marine products in the world. They receive products from not only Japan but also overseas, so the inventory is very vast.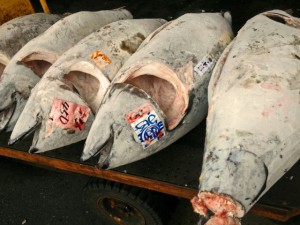 The biggest feature in Tsukiji Ichiba is the Tuna auction (Seri) at tuna wholesale market. Seri is an auction system where the product is sold to the highest bidder. The tuna sold at the Tsukiji auction is very famous and the first auction at the start of each year fetches record prices. The seri is high-paced and exciting.
The tuna auction is very popular with tourists from overseas. It is open to visitors from 5:30 a.m. during business days, and open to only the first 120 visitors.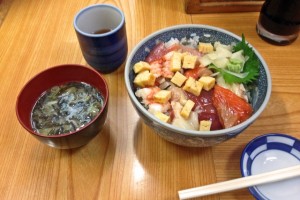 When you come to Tsukiji Ichiba, you should not miss the wide array of delicious foods. There are lots of excellent shops that use fresh fish, meat, and vegetables they are purchased at the market each morning. The restaurants are so good that people line up from very early in the morning to dine.
Kaisen-don (sashimi bowl) is particularly popular as it contains a variety of fresh fish and moderately priced. To anyone who has difficulty selecting a sashimi bowl, I recommend the Makanai-don. Makanai-don was originally invented using leftover sashimi over a rice bowl to serve busy chefs and staff who barely had time to eat during their short break. Makanai-don contains several kinds of fish and would be good for people who want to try different types of fish.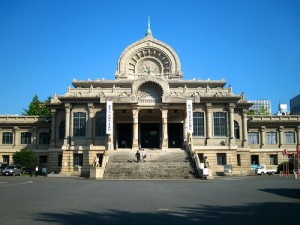 Tsukiji is home to more than the fish market. Just adjacent is a famous temple called Tsukiji Honganji. Tsukiji Honganji is a satellite temple for Kyoto's famous Nishi Honganji Temple, which was registered in 2014 as an Important Cultural Property by Japan's Agency for Cultural Affairs. The innovative design incorporates ancient Indian architecture and astounds viewers! Each summer a large Bon Odori (summer dance festival) is held here – the very popular festival is also not to be missed!
[map addr="築地市場" width="600px" height="400px"]