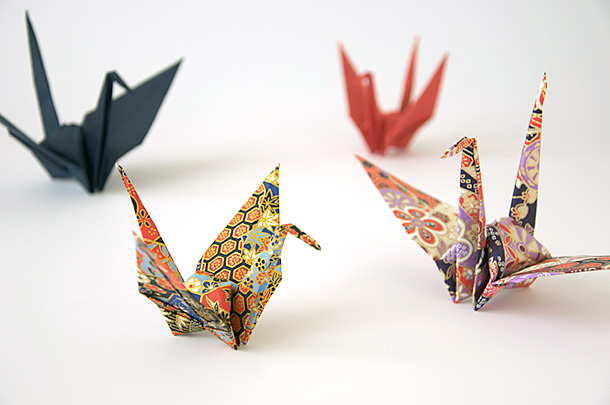 The origami can produce various animals and toys from just one piece of paper.
It is the culture only by the Japanese who is skillful with the hands.
Even in foreign countries the craft is referred to by its Japanese name, ORIGAMI.
The origin of the origami is the Heian era when paper was very valuable.
It is said that the origin of origami started when nobles started using this valuable paper to wrap gifts.
When paper became mass produced in the Edo era, the tradition trickled downstream and became popular among samurai and merchants.
There are many who think origami is similar to the art in Korea or China, but the main difference is that scissors are not used in origami.
Origami produces works of art from a single piece of paper without any cutting whatsoever.
Most Japanese know how to make at least one origami item from a piece of paper, as it's present in many scenes – even in nursery schools and retirement homes!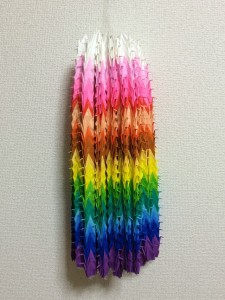 One form of origami art, "Senba-Zuru," literally translates to "1,000 cranes."
The Japanese believe that by folding 1000 cranes, it can grant one wish. 1000 cranes are often gifted in hospitals. They were also delivered in hordes to the victims of the Great East Japan Earthquake in 2011.
The origami is not only aesthetically beautiful but carries a lot of hopes and prayers.
In recent years the world of origami has been expanding to include new techniques, new and advanced styles. You'd be impressed to see the potential of one piece of paper – to transform into cartoon characters, insects, monsters, display art.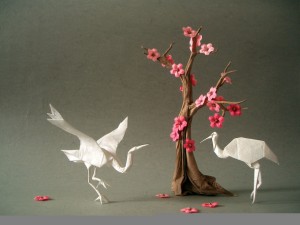 Origami has been a center of innovation overseas as well!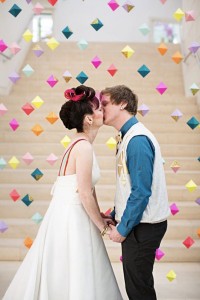 Overseas origami has been incorporated into wedding ceremonies and interior decor – something unexpected and novel.
It's difficult to make intricate origami art right off the bat – we recommend you start with something simple!
There are a lot of video clips in English introducing origami. It might be interesting to show off your work as well!