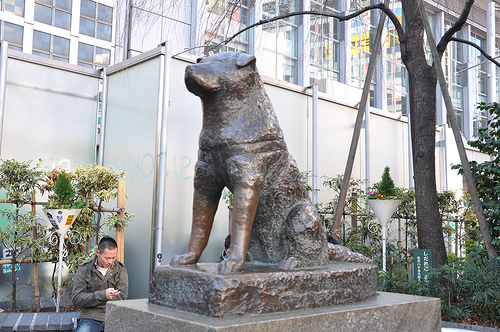 Shibuya can be said to be the center of Tokyo.  There is a monument standing in front of Shibuya station where many people are coming and going.  It is the dog monument as well as the most famous meeting place in the large area around Shibuya stastation.  This dog is called Hachiko and loved by everyone for a long time.  And the stoty of this dog is so famous that no Japanese wouldn't know about it.  That is The Story of HACHIKO A Dog's Loyalty.
Before telling about the story, what kind of dog was HACHIKO?
Hachi was an Akita Inu born in Akita prefecture in November 10, 1923. Akita Inu is literally bred in Akita prefecture as a fighting dog or a hunting dog. It is designated as a protected species of Japan and is the only one large breed among six Japanese breeds. Though they are large and firm, they have higher physical ability so played an active part as a fighting dog.
The Story of HACHIKO A Dog's Loyalty is a moving story of that Akita Inu Hachi and his mmaster.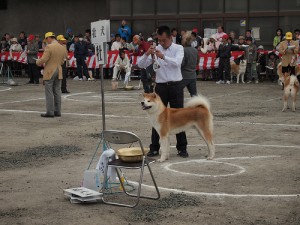 Akita Inu Hachi, that was born in Odate shi, Akita, arrived at a professor of THE UNIVERSITY OF TOKYO, Dr. Hidesaburo Ueno's as a small parcel by rail in January 1924, 50 days after his birth. The doctor liked dogs so much and cherishd Hachi, that was weak, by let him sleep under his bed, and so on. Dr. Ueno made Hachi see him off at his university or the nearest Shibuya station.
There came sudden separation between such friendly two in May 21, 1925. The doctor died suddenly from cerebral hemorrhage during a meeting at the university. It was 17 months since Hachi started to be kept by him. Hachi could not understand the farewell to the doctor and kept waiting for him who would never come back without eating anything for three days. After that, Hachi was taken by another person, but could not forget Dr. Ueno and went to the station every morning and evening searching for the figure and smell of him among the people coming out of the gates of the station.
One day an article about Hachi was contributed to a newspaper and the name of Hachi was known to people. Then Hachi was called Hachiko and loved by people coming and going at Shibuya station.
It was ten years since Hachi started to waiting for Dr. Ueno. Hachi was found dead near the Inaribashi on the Shibuyagawa (Shibuya River) a little past 6 a.m. on March 8, 1935. After Hachi's death, its funeral was held splendidly and many people attended that. Hachi was buried in Aoyamareien as its master Dr. Ueno and made into a stuffed animal. Now we can see Hachi as a stuffed animal at National Museum of Nature and Science, Tokyo in Ueno, Tokyo.
The monument of Hachiko was built at Shibuya station in 1934 when Hachi was still alive. A sculptor who was moved by Hachi's story made it. Maybe Hachi is still waiting for his master at Shibuya station, isn't he?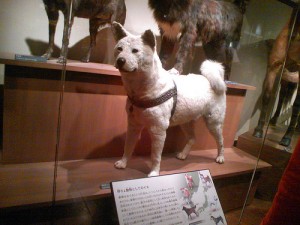 Photo by TAKA@P.P.R.S, katsuuu 44, moof