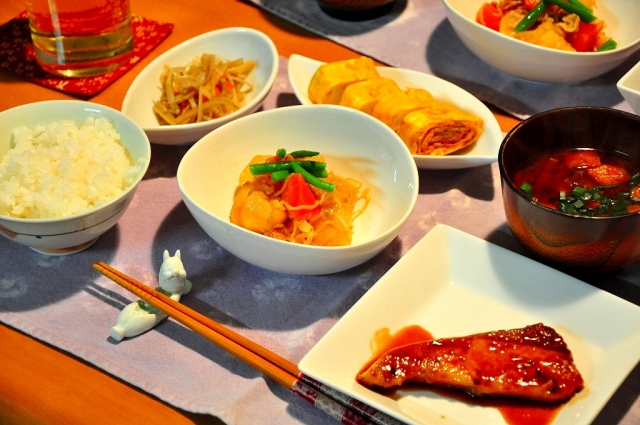 Japanese cuisine (Washoku) is very popular not only in Japan, but also in the world. The taste is great, but it also is presented very beautifully!
Here are the ten most popular Japanese foods!
〇10. Oden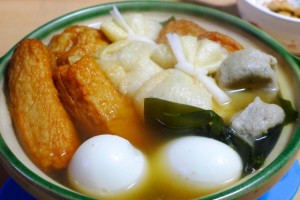 We become to feel like eating oden when it gets cold. This is made in a pan boiling the largely cut Japanese radish, chikuwa, konnyaku, boiled eggs,ond so forth in the soup flavored with stock and soy sauce. Of course we eat it at home or at restaurants, but now it is sold at convenience stores and you can easily buy any ingredients you like!
〇9 Yakitori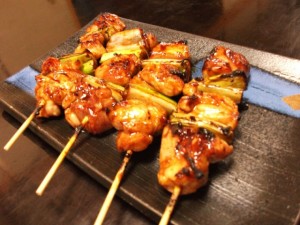 Yakitori is popular among from children to elderly people. It is grilled pieces of chicken stuck with a stick. It usually goes with alcohol and typically eaten at izakaya (tavern).
〇8. Tonkatsu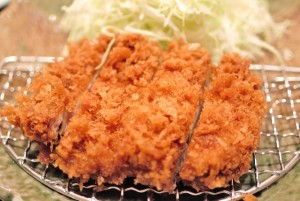 There are numerous kinds of deep-fried food in Japan, and tonkatsu is the most popular one among them. Tinkatsu is made by cutting pork thick, covering it with flour, dipping it into beaten egg, covering it with crumbs, and deeply frying it. There are many tonkatsu restaurants in Japan and some have even gotten stars in Michelin Guide to Tokyo!
〇7. Sashimi (slices of raw fish)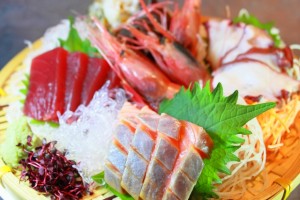 Japan is said to be the only country where you can eat raw fish safely and sashimi is very popular among tourists. Sashimi is the specific food in Japan which is an island that holds a lot of fishing grounds. There are various kinds of sashimi and you can also enjoy seeing it as sashimi looks beautiful.
〇6. Nabe (a hotpot cooked at the table)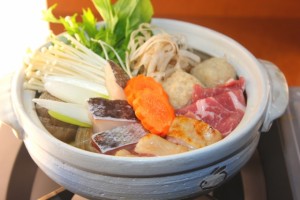 Nabe or Onabe is typically eaten during winter in Japan! It is a very simple dish that you can make by only putting some your favorite ingredients in the soup that tastes as you like in a hotpot and cooking it. When you eat hot nabe with your family or your friends, you will feel warm not only inside your body but also inside your heart!
〇5. Nikujaga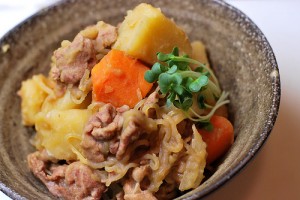 Nikujaga is typical home cooking in Japan. Nikujaga is made by cooking meat, jagaimo (potatoes), carrots, onions, shirataki and so on in a pot and infiltrating the taste of the soup into those ingredients. Nikujaga tastes a little different according to each family, so it is also called the taste of Mom's cooking in Japan.
〇4. Sukiyaki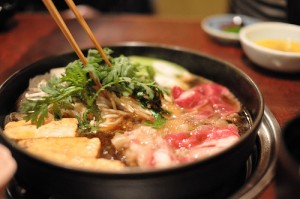 Sukiyaki is made by roasting beef in the iron pan and cooking it with vegetables in the soup based on soy sauce. Most people seem to cook it with a bit expensive beef as a special dish. The way of cooking sukiyaki differs according to each region, so it will be interesting to study each recipe!
〇3. Tempura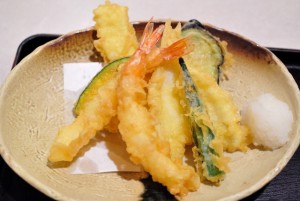 Tempura is made by covering vegetables or fish with coating of flour, stock and eggs, and deeply frying it. There are various kinds of tempura from expensive one to homemade one and this is also popular among people of wide generations. There are many kinds of dishes using tempura. Tendon is made by putting tempura on the rice in a bowl and pouring sauce on it. Tempura udon and tempura soba are each made by putting tempura on udon or soba, and so forth. There are a lot of ways to enjoy tempura.
〇2. Soba and Udon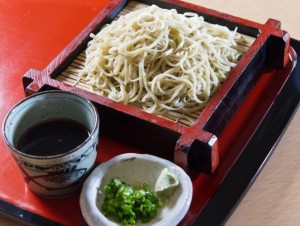 It can be said that soba and udon are the representatives of Japanese noodles. When you go to a Japanese restaurant, you will surely find them on the menu. There are various ways to eat soba or udon. You can eat them as you like and probably it is one of the reasons they are popular, isn't it?
〇1. Sushi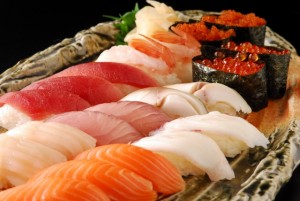 Speaking of Japanese food, everyone would think of sushi! Sushi is popular abroad, too and many sushi restaurants can be found on the street in other countries. Of course the expensive sushi restaurants are very popular, but the conveyor belt sushi restaurants where you can eat sushi cheap and easily are more popular in Japan!
How was that? Are there any Japanese food you like? Then be sure to try one of them if you have never eaten any of them!
Photo by もんたろう, りあん, ☆マエチュウ☆, フランキー, [puamelia], ajari, lab4art