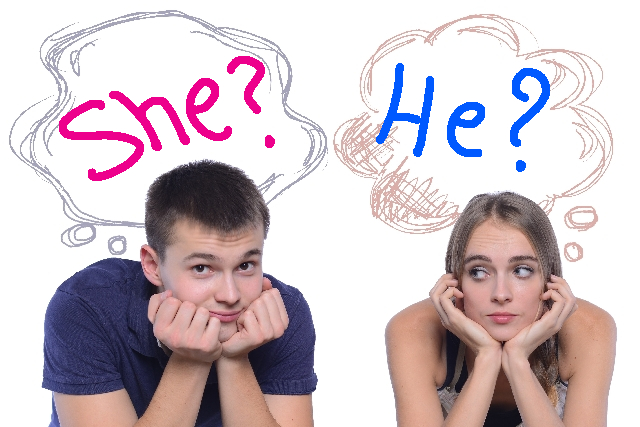 How do you address colleagues or new acquaintances? Most native English speakers will likely address them as, "Mr. ○○" or "Ms. ○○".
That creates a problem in this digital age where it's difficult to tell if an addressee is a man or a woman. In cases like those, it is very convenient to use the Japanese titie, "○○ san", which does not discriminate between gender. It is a very convenient way to address people in everyday life and at work!
In conventional Europe and America, I used a name properly in men and women.
However, it becomes the big problem what I should call "the third sex" recently.
At the American university, I consider it to people feeling a sense of incongruity in own sex, and there are people developing the pronoun which does not limit sex newly.
All the student and the teachers speak a new word "ze" without using "he" and "she".
In addition, the Board of Education had a new word "Xe" in Vancouver.
But !!
It is a fact that it is difficult to speak a new word.
Everybody might invite confusion, and the approval rating of these words was not good enough.
There!
It is a name called Japanese "○○ san" to play an active part usefully!
A person visiting Japan frequently and the person conducting a business in Japan have already used it.
And it spreads through the world through animation and comics recently.
You do not need to make a new word!
Originally way of speaking that is gender-free existing.
It is "○○ san"!
Even a newspaper and a net are used frequently now!
The entry that does not come, for example.
・Kei Nishikiori of the tennis 「Congratulations Nishikori-san !」
・Haruki Murakami of the writer 「Happy Birthday, Murakami-san !」
・Keisuke Honda of the soccer 「FROZA KEISUKE SAN !!」
May there be many people with the recognition, too?
I think that it is wonderful when I develop into words usable all over the world by all means!
There is the detailed explanation in the animation, too.
I will employ you at once!

Photo by スギサク見聞録