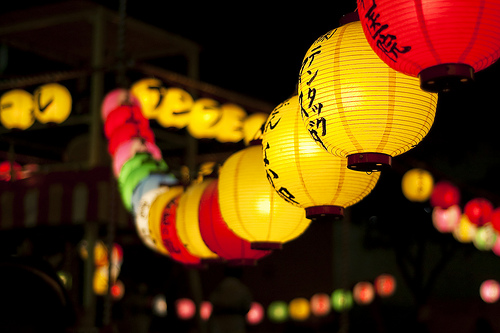 There are various events throughout the year in Japan. There are so many, from traditional to modern, regional to national. Of them, let us introduce five famous and popular events!
1. Summer Festival, Fireworks Display, and Bon Odori (Obon Dances)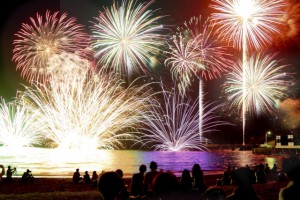 Speaking of Japanese summer, they are summer festival, firework display, and bon odori, aren't they? They are all summer events. The origin of them are varied like to refresh after agriculture, to console the spirits of tbe dead, and to pray for a good crop. Wearing yukata, being touched by cool breeze at night in summer, walking down the approach along the stalls o-f kakigori (shaved ice), ringoame (candy apple), kingyosukui (scooping goldfish), and shateki (a shooting gallery), seeing beautiful fireworks in the sky, or dancing to the chic music with everyone…each one will be your best memory in summer!
2. Otsukimi (viewing the moon)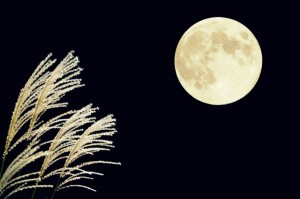 Otsukimi is an event to enjoy a full moon at night on August 15 in the old lunar calendar. It is said that in the old days when the agriculture was active, otsukimi was held to thank the moon for lightening during they worked at night or prayed for a good crop. At that time people viewed the moon with offering dumplings called tsukimidango, Japanese pampas grass, and so on.
3. The New Year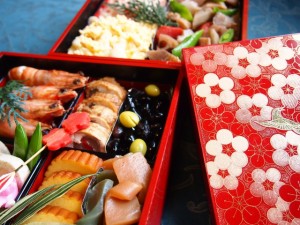 This is the first event in the year to celebrate that we could spend last year and to have been able to welcome the New Year peacefully. We decorate our houses with New Year ornaments like kadomatsu (the New Year pine decoration) or kagamimochi and celebrate grandly eating New Year dishes. Especially one of New Year's foods called osechi is famous, isn't it? In osechi, each dish has each meaning of good luck. Each dish is packed in jubako (usually consists of three boxes) and piled. This means piling happiness.
4. Coming-of-Age Day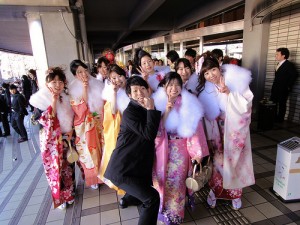 Although there are events for welcoming and celebrating being an adult all over the world, the age considered to be an adult differs according to each country, doesn't it? In Japan, it's 20. The second Monday of January is the Coming-of-Age Day in Japan and it's also designated as a national holiday. Women wear furisode which is a kimino with a long sleeve and considered to be weared by unmarried women, and men wear hakama whichi is like big trousers to be weared ovre kimono, and attend the ceremony held in each region. Recently, however, men attend in a suit are increasing.
5. Velentine's Day and White Day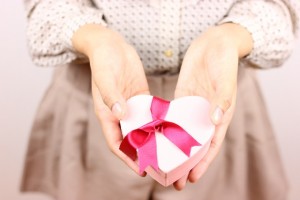 Valentine's Day is on February 14 and White Day is on March 14. Though they don't originate in Japan, women give chocolates to men on Valentine's Day and men gives a present to women in return on March 14 in Japan. Now they are the most or second most popular events among numerous ones in Japan and the Valentine's Day and White Day market counts up to 180,000,000,000 yen. In these days not only from women to men, but also from women to women giving chocolates or handmade sweet things called tomochoko is becoming popular.
Photo by Fabian Reus, ぽん太, unic, きなこもち, Dick Thomas Johnson, acworks